We've often praised Weebly for being one of the easiest website builder out there. We love their robust features like team management that can give you or your company a professional online presence.
But that's all about how the websites operate. Today, we'll take an in-depth look at the pros and cons of how they look. In short, we'll concentrate on their themes or templates (both terms are interchangeable).
Let's now get inspired by some Weebly Template Examples:
The Best Weebly Themes (by popular categories)
Portfolio & Photography
Name: Modus Operandi – Cento
Name: Modus Operandi – Cento
Name: Photos by Kim – Paper
Ecommerce
Name: Fabricks – Dusk
Name: Xander – Brisk 2
Name: Fabricks – Dusk
Blog
Name: Sights + Sounds – Cento
Name: Zoe's Dish – Birdseye
Name: Lily & Rue – Paper
Business
Name: Muse Technologies – Unite 2
Name: Oikos – Birdseye 2
Music
Name: Oikos – Birdseye 2
Events
Name: Century Arts – Birdseye 2
Wedding
Name: Ariana & Hunter – CleanLines
'How to make a wedding website' guide
Not happy with Weebly's choice? You can also purchase Weebly themes externally. Webfire Themes has a wide selection of Weebly Themes starting at $30 (one time fee). Similarly, you can also buy them at Themeforest, however, their selection is much more limited (starting at $22).
The Pros of Weebly's Templates
One of the greatest advantages of Weebly themes? They are all available for free. Even in the free website version, it's a real joy to be able to click on different options without worrying about breaking the bank.
Visually speaking, no complaints here either. The templates are modern and you get a good range of display options, such as big pictures, grid layout, top or side menu, that kind of thing. They are listed in six different categories: Online Store, Business, Portfolio, Personal, Event and Blog.
Another cool feature is that Weebly provides predefined page layouts for typical pages (e.g. Home, About, Contact etc.). This means you will have elements like a contact form or Google Maps already included. If you aren't very creative this will help a lot and save time as you don't have to start from scratch.
Weebly Page Template Layouts
On top of that, the themes are responsive and mobile friendly, so they look good on various screens. You also have excellent ecommerce integration, and the option of adding fancy background effects such as parallax or video.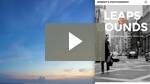 Finally, you can access the code if you know your way around CSS and HTML.
Changing the design is also accommodating: Weebly keeps all the content stored, so it's real fun to test different versions of how your site could look. This seems like such an essential feature that we don't get why all the website builders don't offer it.
The Cons
Now, we mentioned the themes are mobile-friendly above, and it's true. But if you want to customize the way your site looks on smartphones, it's not exactly easy. This means even though it looks fantastic on desktops, it might look weird on your mobile phone. Fixing such a template issue is almost impossible for a beginner.
In fact, one of the biggest shortcomings of the Weebly themes is their lack of flexibility. Sure, you can move elements around, but you're still working with a rigid grid. You don't get a "pixel perfect" option like with their main competitor Wix.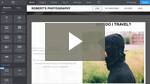 Moreover, there is no blank theme available from the start (although you can import one manually).
While we're comparing Weebly templates to Wix's, another thing might give you pause. There are around 300 themes for Wix, but Weebly only has around 40 of them. And many of them use the same base template, with only changed colors and images.
Finally, this is a minor nitpick, but the six categories are quite broad, so you won't find a specific theme for your industry like dentist, real-estate or scaffolding. In this case, you'll need to be a bit creative, picking a structure you like, where you then replace the content with your own industry's texts and images.
Final Thoughts
To wrap this up, you could feel disappointed by the lack of options and flexibility available with Weebly themes. But the 40 or so templates on offer are robust and a great place to start, especially if you know basic CSS or HTML.
Moreover, the advantage of having less flexibility is that you are pretty much guaranteed a website that looks good. The design team behind Weebly took great care to ensure it. The fact that you can play around with different options is also a great plus. It's not only fun, but also exciting to see how your content would look with different layouts, especially as the options are all available for free.
Now if you're still unsure that Weebly is right for you, don't forget to check our comparison table. We also have an article dedicated to Wix themes if this is the feature you want to examine in depth.
Check out some Weebly Themes in their gallery!
Let us know if you have any questions and thoughts about Weebly's themes in the comments!