If you've never heard of Volusion, you might be surprised. The company has been around since 1999, and they currently power 30,000 online stores. Which really isn't all that impressive, when you compare it with the Shopify stats. Launched in 2006, Shopify is now the home of 800,000+ online stores. Talk about a fast growth!
Google Trends: Volusion vs Shopify
So is there a reason Shopify has completely taken over this competitor? Or is it just hype based on marketing? Thanks to this in-depth review, you'll get an honest, unbiased and thorough comparison of Volusion Vs Shopify.
And if you prefer video reviews, here they are:
Shopify Review:
Volusion Review:
Read our detailed review about Volusion here: http://www.websitetooltester.com/en/reviews/volusion/. You can try Volusion here: ...
Volusion Review: We dive into this popular eCommerce platform
2015-06-25T15:18:35.000Z
https://i.ytimg.com/vi/008thskr77k/default.jpg
Volusion vs Shopify – Rounds Overview
Still wondering what's your best option? Read our full comparison to learn when to use Shopify or Volusion.
1 Ease of Use
Volusion has got a recently updated backend that works really well. It's modern and fairly intuitive, but maybe missing a good tutorial to get started. Adding products to sell is easy enough, but some options take several clicks to get to (such as variants). And the hardest thing is to add non ecommerce related content such as pages or blog posts. There is an option for third party apps, but the accounting classics like QuickBooks and FreshBooks aren't on the list.
Shopify Dashboard
Shopify, on the other hand, feels a lot easier to learn. You can add products and variants in a few clicks, and the resources are very helpful. Integrating external accounting like QuickBooks, FreshBooks or Xero is easy. Everything works well, and we'd probably go as far as saying it's one of the easiest ecommerce solutions we've tried.
Winner: no question here, Shopify just feels easier. Perhaps even the easiest of all larger ecommerce platforms.
Volusion: 0 – Shopify: 1
2 Themes and flexibility
| | Volusion | Shopify |
| --- | --- | --- |
| Number of themes | 47 | 60+ |
| Number of free themes | 11 | 10 |
| Industry-specific themes | None | 10 |
| Premium themes price average | $180 | $180 |
| Themes style | Sleek and modern | Sleek and modern |
| Customizable themes? | Yes, often via code | Yes, good drag and drop options, plus code customization. |
| Responsive themes | Yes | Yes |
Volusion comes with 11 free templates and 36 paid ones ($180 per theme). They are modern and responsive. If none of them suit you, another option is to buy a custom one from their design team (or third party freelancers).
Volusion templates
We like the look of the themes, but changing a template isn't as straightforward as with Shopify. And we find you'll often need to make minimal changes to the store code to suit your preferences.
Shopify's theme editor is excellent. General style settings are easy to implement. It's easy to move page sections, add new ones or create navigation menus. The template selection is also good, with a number of free themes and 50 premium options (same price averages as Volusion).
Winner: Looks-wise, it's a matter of preference. But in terms of flexibility, Shopify has our vote.
Volusion: 0 – Shopify: 2
3 Product presentation and features
Volusion makes it easy to create an unlimited amount of option categories and variants such as sizes or colors. You can also add product titles, description, images and Youtube video embeds. A good plus is that product reviews come out of the box.
Adding produts to Shopify
Shopify also lets you edit titles and descriptions, but no video for some themes. The picture display looks really good, though, thanks their smooth zooming carousel. Two downsides: product reviews need to be added via an app (free) and you are limited to 3 product variants.
Winner: Volusion just gives you more options out of the box, including unlimited product variants.
Volusion: 1 – Shopify: 2
4 Payment options
Both Volusion and Shopify offer a wide range of payment options, as you can see in the table below.
Volusion
Shopify
Integrated payment option
Yes for credit cards (Visa, Mastercard, American Express etc…).
Yes, dozens of options available. Plus Shopify Payments (no transaction fees) but only available in United States, Puerto Rico, Canada, the United Kingdom, Ireland, Australia, New Zealand, and Singapore.
Other gateways
PayPal, Stripe, Authorize.net and many more (25+)
Over a 100 including PayPal, Amazon payments and more.
Offline payments
Yes
Yes
PoS

(Point os Sale)

Available, but you need to buy compatible hardware. No mobile friendly app.
Yes, with their own hardware and phone or tablet app.
Extra channels
Facebook, eBay and Amazon integrations
Facebook, Instagram, Pinterest and Twitter, eBay, Amazon
Transaction fees
None
Yes, unless you use Shopify payments
Winner: Shopify has more payment options, but Volusion doesn't charge transaction fees. It's a tie.
Volusion: 2 – Shopify: 3
5 Customer Logins and Checkout options
Volusion gives customers the option to login or shop anonymously. You can add your list of clients manually and create custom fields for tagging groups of users. Overall it's good, but not super easy to setup.
Shopify check out options
Shopify gives you similar options but the bonus is that they support user import via CSV. Apart from that, it's pretty similar.
Winner: another tie!
Volusion: 3 – Shopify: 4
6 Shipping Cost Settings and Carrier integration
Volusion has options to ship anywhere around the world, and set fees accordingly. You can also calculate them automatically and in real time with the relevant carriers such as UPS, FedEx, Royal Mail, Canada Post, Australia Post etc… Printing labels is easy during order processing, and you can integrate with dropshipping providers like Doba or Kole.
Volusion Shipping Options
Shopify gives you similar options. Set free shipping, flat or weight-based rates. In addition, you get to connect to other carriers like Shipwire and Rakuten (via app) or Amazon fulfillment (out of the box).
Winner: Pretty close, but Shopify's extended integrations gives them the lead.
Volusion: 3 – Shopify: 5
7 Tax settings
Volusion lets you display prices with or without VAT. With taxes, you set them for your preferred region or automatically via the system.
It works pretty much the same for Shopify. One thing to note is that you set them up through the Shipping settings.
Winner: Same, so one point each!
Volusion: 4 – Shopify: 6
8 Multilingual ecommerce
Nothing out of the box from Volusion, and their suggestion to use Google Translate sounds like a really bad idea to us. Not good for SEO, and the translations can be off. Their backend is only available in English.
Langify: Shopify app for multilingual online stores
Shopify's solutions aren't ideal either. There is an expensive app to enable multiple languages. Or you could splash out $2000 a month on Shopify Plus which gives you 3 languages. Either ways, it's gonna cost you. However, their backend is available in French, German, Japanese, Italian, Brazilian Portuguese, and Spanish along with English.
Winner: Shopify's options aren't great, but still better than Google Translate… If you really need a multilingual store, by the way, your best option is probably WooCommerce.
Volusion: 4 – Shopify: 7
9 SEO & SSL
Unless you focus on advertising for marketing, chances are you'll want people to find you through search engines. This is why SEO is super important in a field as competitive as online sales.
With SSL, that's not even an option: you should really have it enabled for payments. It adds a layer of trust between you and users (and helps with SEO too).
Check our complete Shopify SEO guide for more detailed information. But below is a summary of what you get for different options with Volusion Vs Shopify.
| | Volusion | Shopify |
| --- | --- | --- |
| Customize Page Title | Available | Available |
| Customize Description | Available | Available |
| Customize URL | Yes for product pages and Category pages but not the rest. It also adds strings to the URLs. | URLs are customizable but Shopify will add terms like "/products/", "/collections/", etc) even if you don't want them to. |
| Headings | From H1 to H5 | From H1 to H6 |
| Alt text | Available | Available |
| 301 redirects | Possible | Possible |
| Search engine instructions | Available for product and category pages only. | For Categories and Product pages only available via app or custom code |
| Google Analytics | Possible | Possible to add the code |
| Facebook Pixel | You can add your Facebook pixel code | You can add your Facebook pixel code |
| Sitemap | Find it under yourdomain.com/sitemap.xml | Find it under yourdomain.com/sitemap.xml |
| SSL | Paid extra (starts at $90 a year) | Included |
| Robots.txt | Accessible | Accessible |
Winner: They're pretty close. But because of the simplicity and included SSL, we'd say Shopify is the winner.
Note: BigCommerce is better than both for SEO (check our BigCommerce review, our BigCommerce SEO guide and our Shopify vs BigCommerce comparison)!
Volusion: 4 – Shopify: 8
10 Pagespeed & Uptime
A little caveat here: measuring a site's speed is actually pretty darn difficult, so we'd need hundreds of samples to get accurate results. These are basic tests, which only give us a general idea of how the Volusion and Shopify servers perform.
| | Volusion | Shopify |
| --- | --- | --- |
| GT Metrix Loading Time | 4.3 s | 3.2 s |
| GT Metrix Test | 40% | 49% |
| Pingdom Loading Time | 1.95 s | 1.74 s |
| Pingdom Performance Grade | 72 / 100 | 77 / 100 |
Volusion vs Shopify: Uptime
For the Uptime, we use StatusCake and it's recommended to get a result above 99.95%. Shopify got it (average 99.98%) but Volusion was disappointing (average 99.89%)
Winner: Speed-wise seem similar, but Shopify's uptime is better. So this point goes to Shopify.
Volusion: 4 – Shopify: 9
11 Support
With Volusion you get 24/7 support via email or live chat. Phone support is available for the Plus plan and higher. In terms of help, the tutorials are good, but the community isn't so big, which means finding answers can be tough.
Volusion support center
The Shopify community, on the other hand, is huge. So tons of resources online, combined with good tutorials and 24/7 support via email, live chat, Twitter or phone. Their marketing blog is a good source of info and tips for beginners. And if you need extra paid help, you can also hire dozens of Shopify Experts that will help you get started.
Winner: looks like Shopify takes the lead here again.
Volusion: 4 – Shopify: 10
12 Apps and Integrations
Volusion does offer third party apps, but not many of them. 70 in total, including 10 free ones. They have a good range though, from marketing to accounting, design etc…
Shopify App Store
Shopify also has apps to fit all your needs, in extra fields such as reporting, customer service, social media and more. With more than 1500 apps and tons of free add-ons, it's probably one of the best ecommerce app stores around.
Winner: Sorry Volusion, Shopify gets another point.
Volusion: 4 – Shopify: 11
13 Prices
The Volusion plans are as follows:
Mini: $15 a month (1GB bandwidth and 100 products)
Plus: $35 a month (3GB bandwidth and 1000 products)
Pro: $75 a month (10 GB bandwidth and 10,000 products)
Premium: $135 a month (unlimited bandwidth and products)
Bear in mind that you should really add SSL ($90 a year) and that exceeding your bandwidth will cost you $7 per 1GB. If you need to restore your online store more than once, it will also cost you $199.99. Ouch.
On the plus side, you get unlimited staff accounts on all plans, and don't pay transaction fees.
Shopify plans look like this:
Lite: $9 a month (just add ecommerce to an existing site)
Basic: $26 a month (2 staff accounts)
Shopify: $71 a month (5 staff accounts)
Advanced: $235  a month (15 staff accounts)
Unlimited storage, bandwidth, products and some advanced features come with every plan (Manual order creation, Discount codes, Free SSL certificate) but real time shipping or abandoned cart are only available with Advanced.
The only extra fee is for transactions, unless you use Shopify payments (see payment section). If this is still confusing, we have a whole page dedicated to Shopify pricing.
Winner: tough call here. Volusion looks cheaper but there are hidden fees. Let's call it a tie.
Volusion: 5 – Shopify: 12
Our Side-by-Side Comparison
Now, let's take a real deep look inside Shopify and Volusion. Check out the direct comparison: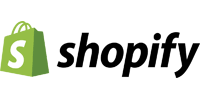 4.7/5
4/5
Choice and flexibility of templates
Confirmation emails customizable
FAQ
Chat
Email
Telephone
FAQ
Chat
Email
Telephone
Conclusion: When to choose Volusion or Shopify
The score doesn't look great for Volusion, does it? But in all fairness, we should say that there are still good reasons to choose the underdog over the much more popular Shopify. For example:
If you need unlimited staff accounts, Volusion is great
If you are worried about transaction fees, it can add to your peace of mind
But if any of the following sound like you, then go for Shopify:
You want advanced features out of the box
You need as many selling channels as possible
You want a platform that's easy to use without code
You don't mind paying extra for multilingual ecommerce
You want to join a larger ecommerce community
In short, every online store owner will have different needs, but hopefully this article will point you in the right direction! If you're still undecided, don't forget to check our other comparisons.
And for any questions or comments, leave them right below.
Related comparisons:
> Shopify vs Amazon
> Shopify vs Wix
> Shopify vs Ecwid
> Shopify vs BigCommerce
> Shopify vs WooCommerce
Latest updates:
06 Jul 2021: robots.txt file now editable
10 Apr 2019: New Shopify video added.
26 Oct 2018: Side by side comparison added.